yewknee.com - mixes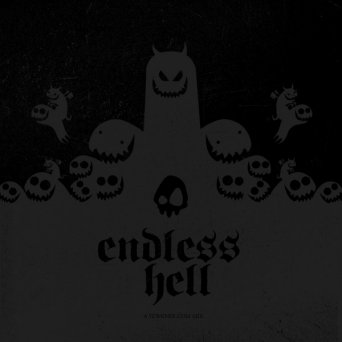 Endless Hell
October 13th, 2011
The seventh installment of my annual Halloween mix is here. Going back to the first entry, Pure Terror, it's obvious that the mixes used to contain a lot more levity than they currently do. Next year I will strive to bring the `fun` back to the Halloween mix but, this year, I've compiled a batch of songs that look to create an atmosphere of doom, gloom, spookiness, terror and just downright crazed. Okay, maybe that's going a bit far but it's definitely more of a mix of songs aimed at setting at a scene than it is a compilation of silly songs about ghosts.
Long story short, the new mix is here and it is somewhat brutal in comparison to previous years. I think you'll enjoy and highly recommend the single song mix over the individual tracks.
Cover art done in collaboration with Amir Raissian.
Mick Smiley - Magic
Big Black Delta - The Zebrah
Autolux - Kissproof (Remix By Bobby Evans)
Thee Oh Sees - Corrupted Coffin
Fantomas - Untitled
Nahnee Bori - Nightfreight to the Stars
Steven Price - Throat Ripper
Skrillex - Scary Monsters & Nice Sprites (Noisia Remix)
Tobacco - Creepy Phone Calls
Mister Heavenly - Doom Wop
Instruments of Science and Technology - Ghost of Hip Hop (New Apostles Mix)
Hands Off Cuba - Remus
Nine Inch Nails - 8 Ghosts I
Colourmusic - Beard
The Dead Weather - Old Mary
sugar skulls - a horse, dead
Dark Night of the Soul - Dark Night of the Soul
M83 - Slight Night Shiver