yewknee.com - mixes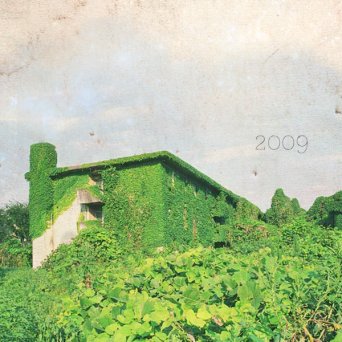 2009: Best Of
December 22nd, 2009
Picking a manageable list of the Best songs from the past year is never an easy task. I usually do a good bit of last.fm referencing to see what I listened to the most and cross that with a few smart playlists in iTunes to narrow down what I found myself drawn to the most. That being said, there are always oversights - so it's a guarantee that there are songs that I absolutely loved from the past year that didn't make the cut. On the whole, this is a good representation of what I was listening to and what stuck with me.
It should also be noted that a Best Of mix, for me, does not mean that every song included has to have been released in 2009, it just means the music has to be new to me during that time. Limiting myself to 2009 releases only is not only an inaccurate take on what I was listening to but it also squashes the desire to investigate older tunes!
Long story short, here are a load of pics from my last year of listening and I hope you enjoy it - assuming you haven't heard it all already.
Duncan Browne - Ragged Rain Life
Slowmotions - 1000 Hurts
Micachu - Calculator
Jookabox - Phantom Don't Go
JG Thirwell - Gawker
Ramona Falls - I Say Fever
Shaboi - Dr. Jekyll and Ms. Hideous
Non-Commissioned Officers - Frozen Tongue
Pattern is Movement - Bird
Uncle Skeleton - Renfro
Plants and Animals - Good Friend
Dewey Decibel - Ice Farmer
Max Indian - Whatever Goes Up
Codaphonic - Mrs. Pepper
Telekinesis - Rust
Here We Go Magic - Everything's Big (featuring Luke Temple)
Richard Swift - Buildings in America
Dent May - Meet Me in the Garden
White Denim - Regina Holding Hands
Grizzly Bear - While You Wait For The Others
Uncle Skeleton - Disquotek (Jensen Sportag Endless Reverb Mix)
Nick Garrie - The Nightmare Of J. B. Stanislas