yewknee.com - mixes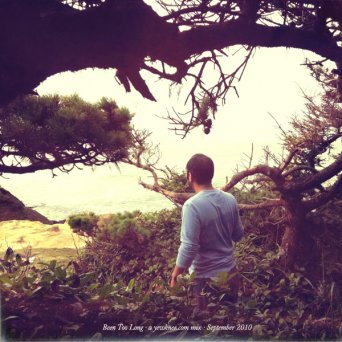 Been Too Long
September 13th, 2010
After the overwhelming onslaught of music from the Summer Mix Series I haven't felt entirely compelled to do much in the new music procurement department. Quantity vs quality is a losing battle. Fortunately, I've emerged from this mindset and put together a bundle of songs that reflect what I've been listening to quite a bit lately. As with all of my mixes there are several recognizable names in the list but hopefully a few new acts sprinkled among them to take proper note of.
There's no over arching grand theme to this one, just some of the music that I've been enjoying lately. Please investigate further if you hear an artist you enjoy.. all of these songs are just the tip of their proverbial icebergs.
I've also put together a single mix file of the compilation - to keep your iTunes less cluttered and make your listening experience more immersive. The regular zip file contains the individual tracks.
Department of Eagles - While We're Young
We Are Trees - Sunrise Sunset
Ghost of a Sabre Tooth Tiger - Jardin du Luxembourg
Tame Impala - Solitude Is Bliss
Electronic Anthology Project - I Dim Our Angst In Agony (Goin' Against Your Mind)
Working for a Nuclear Free City - Do A Stunt
Action! - Sandpiper
Karen Elson - The Ghost Who Walks
TV Torso - Slanderers' Stew
Dent May - Eastover Wives
No Age - Glitter
Tetsuo - Banshee Mansion
Candy Claws - The Breathing Fire
Admiral Radley - G N D N
Jogger - Falling
Dean and Britta - Knives from Bavaria
Matt Berry - Farewell, Summer Sun
Lux Perpetua - Fuck Around