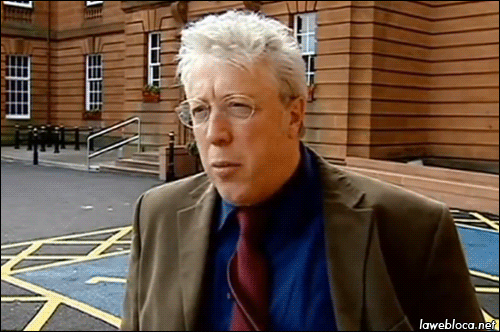 I'm very excited for next week. 1) It's a short week thanks to Memorial Day, so that's a big plus over here in the States. 2) The
Nightblonde
album will be officially released and I can brag on how awesome the vinyl turned out. 3) There's another release around the bend that I haven't even
mentioned
yet but it's going to be great.. also unveiling next week.
But I digress. Enjoy
this
week. If you haven't seen
this
or
this
or
this
yet... stop stalling. See them immediately.
Bonus distractions
here
,
here
and
here
, should you need them.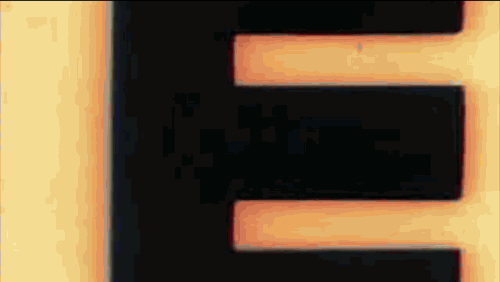 While it's not
officially
available until next week, you can now preview the debut from
Nightblonde
in its entirety over on
YouTube
or
Soundcloud
, depending on your preference.
I finally got my hands on the vinyl copy last night and it is unbelievably beautiful. I will post / brag more about this next week. In the meantime, go
pre-order it
and then familiarize yourself with the songs within, they are so damn good.
back
I posted about the work of
Chris Turnham
and his lovely diverse portfolio of illustrations. I was smitten with his architecture series at the time and I'm pleased to see his range of work hasn't faltered one bit since my previous visits. These
colorscripts
and
old movie theater signs
and
plant illustrations
are an excellent departure from what I was seeing before but no less enjoyable.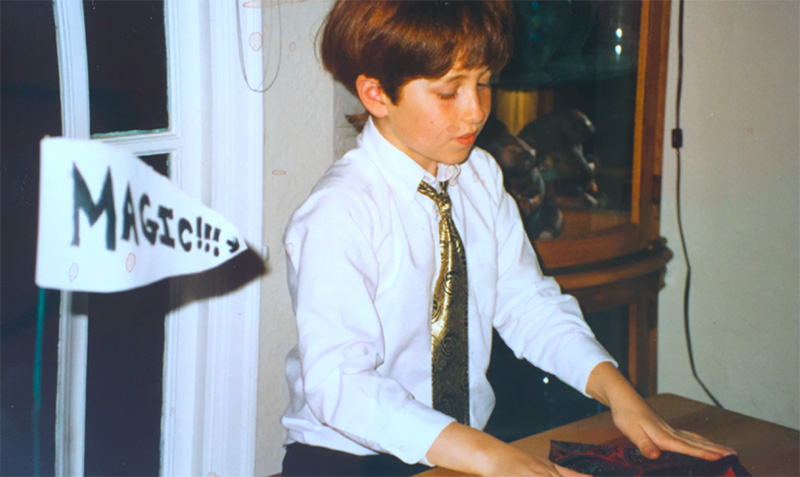 Whenever you have a free moment, sit down and read through this Tristan Harris piece -
How Technology Hijacks People's Minds - from a Magician and Google's Design Ethicist
. It's difficult to summarize in a quick, consumable blurb but, overall, it serves as a reminder that the technology fueled world we're living in is
designed
to manipulate you in certain ways. I'm not saying it's sinister, I'm just saying it's a cause and effect situation that preys on feedback cycles of your brain.
It's a long read but a highly recommended one just to cleanse your palette from time to time and remind yourself that you're running things.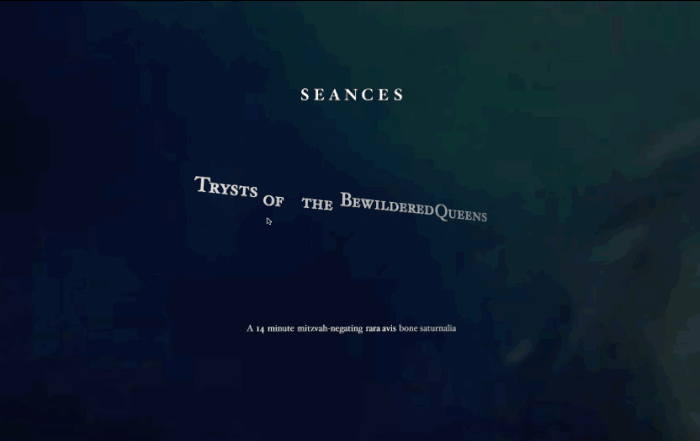 I love filmmaker
Guy Maddin
. His films are bizarre, extremely stylized and always manage to find a balance between the earnest, the amusing and the intense. His latest undertaking is
Seances
- an algorithmically generated short film that exists only once, for your singular viewing. This sort of dynamic web-experience isn't entirely
new
but the source material being used here comes from such a wild variety of places (lost Cambodian films, American trailer park found footage, lost movies, etc) that it really ends up being something different. And it's Guy Maddin, so you know it's put together in a way that's worth your time.
You can read more about the undertaking and an interview with Maddin over
on VICE
.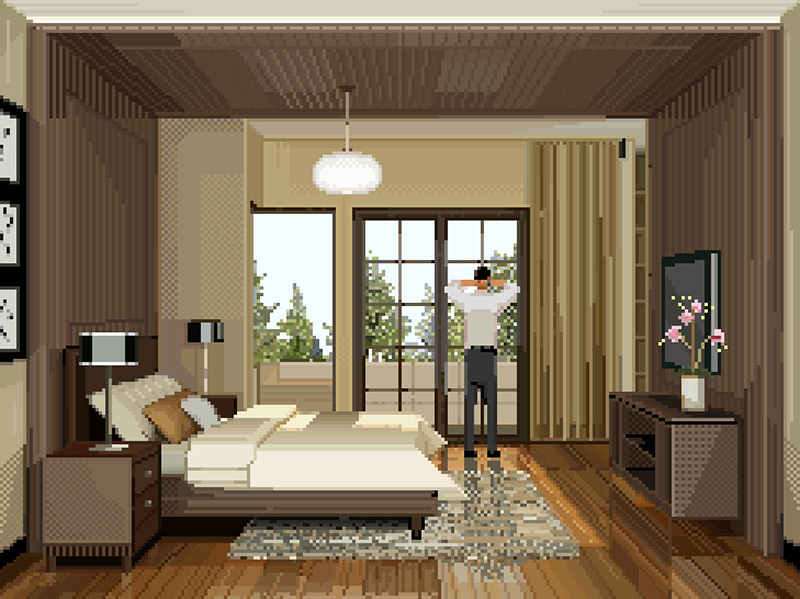 Dive into this nice read from
Retronator
on
When Digital Art Becomes Pixel Art
and prepare yourself for a high level look at the question of What is "Pixel" Art? Is it aliased blocks? Can it include vector paths ala RIP graphics? Is it
vexels
? Are they all just niches of the pixel art genre or is it something very specific?
Whatever it is, it's an excellent look at a bunch of work that was painstakingly drawn by
Arvey Yudi
.
Recently, Nashville electronic band
Coupler
performed a live score to the 1925 German silent film
Our Heavenly Bodies
. The sci-fi film, much like
A Trip to the Moon
, is a fascinating bit of in-camera special effects and man marveling at the largess of space. It looks gorgeous to say the very least.
Watching the
trailer
and the clips (over on the bands
site
) is a fascinating pairing that works incredibly well. Hopefully their performance was not a one-off and there will be more opportunities to partake in both the film and the music.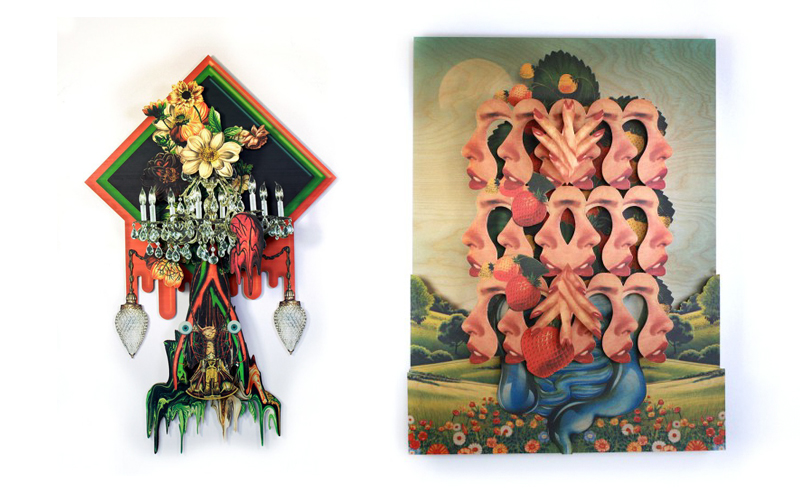 I'm a big fan of Memphis artist
St. Francis Elevator Ride
and all of his collage work and album covers. His
Instagram
is refreshing and enjoyable with every post. Seeing stills from his latest art show,
Lush Interiors
, is a real treat. The collages go an extra level with depth and layering that just can't be recreated digitally for our screens. If I could see it in person, I'd do it. So, if you're anywhere near the Memphis Botanic Garden between now and the end of the month, make it happen. Otherwise, enjoy
this
.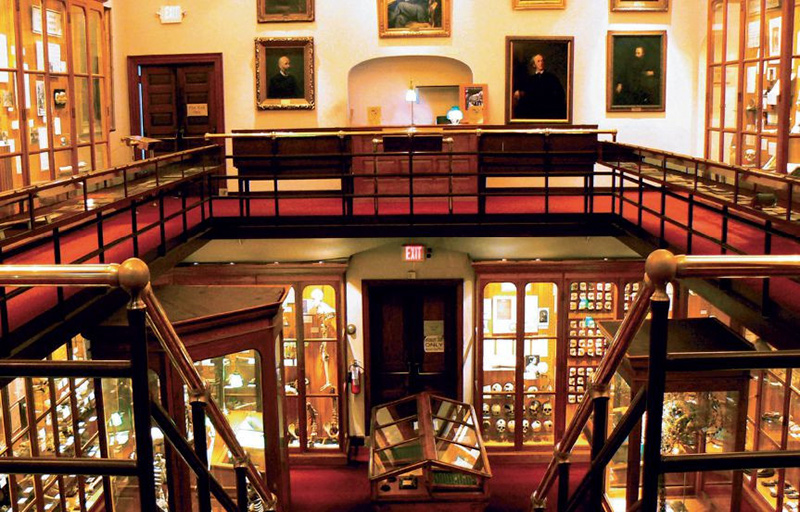 Over the weekend we hit up Philadelphia for a very quick exploration. It's a big place so we didn't get much in beyond the tourist staples but I must admit, what we saw convinced me of the goodness of the city; many of the same benefits that everyone touts for NYC but with a more accessible feel. Here are a few highlights for anyone interested:
Overall, big fan of Philly! Had a nice trip as the city was easy to traverse and we saw such a small portion of it I know there is tons left to discover.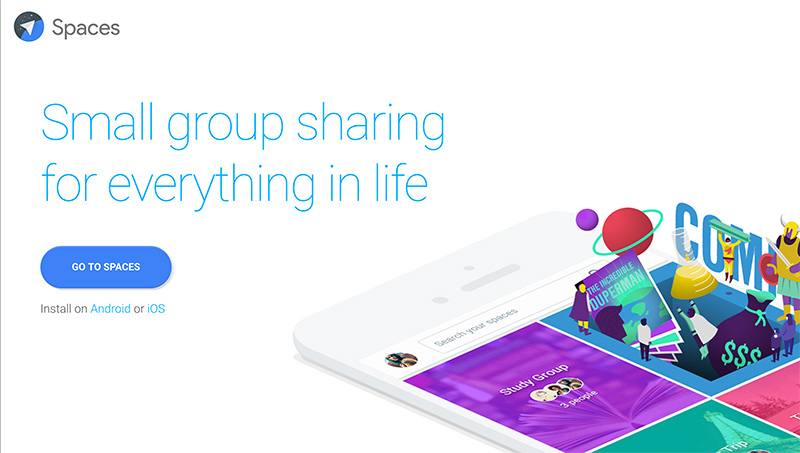 One of the latest offerings from the Almighty Google is a new app entitled
Spaces
. It looks
suspiciously similar
to the Google+
Circles
but the interface of the app itself looks more akin to Tumblr but with an added layer of groups; simple and easy to understand. The
promo page
is filled with great animations and a solid pitch to pique your interest. While I don't foresee myself actually using this, I must give it up to Google for their delightful animations as of late.