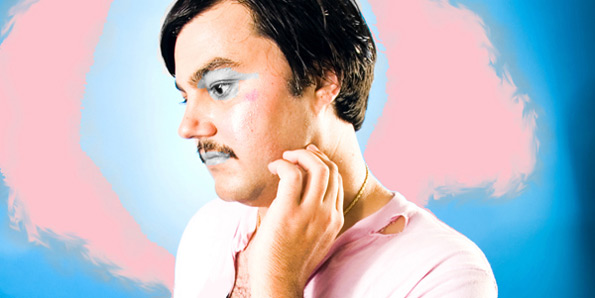 Jensen Sportag
have released a digital EP entitled
Sergio
- available for free download over at
Gay Werewolf
(if it asks for a password, it is petitef33t). It is the first release in a four part series entitled "Perfect Strangers" - each EP being an individual of some sort. I highly suggest downloading these tracks for various reasons:
It is free.
It will not always be free.
It is fun to listen to.
The cover art is absurd.
It contains the track "2x2" - which, for me, could not have more repeatability.
There are more reasons but when you get down to it, it's just an enjoyable listen. And why wouldn't you want that?
UPDATE
- No longer free but you can get it on
iTunes
or
Amazon
.